News
---
Local 198-457 News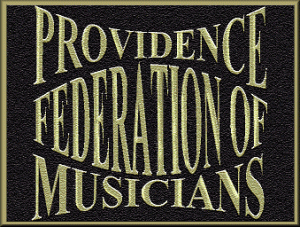 ---
Check here for announcements and latest PFM news.
---
Piano Giant Mike Renzi Passes at 81
It is with profound sadness that the Providence Federation of Musicians announces the death of its distinguished member and brother, MIKE RENZI.

Mike passed away on the evening of September 28, 2021, at Newport Hospital in Newport, Rhode Island. He was 81 years old.

A child prodigy, Mike was performing with local bands and in local television studio bands as a teenager.

He made his mark performing at the Kings & Queens Lounge in North Providence, RI, during the decade of the 1960's, where he backed up many famous jazz artists including Coleman Hawkins, Stan Getz, Al Cohn, Zoot Sims, Chet Baker and many, many more.

In 1976 Mike made the move to New York City. He served as Lena Horne's Music Director for her show on Broadway. Among his many accomplishments, he served as accompanist for Peggy Lee, Mel Torme, Jack Jones, Maureen McGovern, Bett Midler and others. He toured for three years as Tony Bennet's accompanist and Music Director.

Mike served as Music Director of the Sesame Street children's television program for eleven years.

He was the recipient of seven Grammy awards for his arranging, including a Grammy for arrangements for Lena Horn and Sammy Davis, Jr. In 2015 he appeared on the Grammy Awards TV show with Tony Bennet and Lady Gaga.

Mike moved back to Rhode Island in the late 2000's, and split his time between his residence in Middletown and his winter home in Florida. Always active, he continued to travel to conduct and record throughout the U.S.

Mike was a member of the Providence Federation of Musicians (Local 198-457) and the Associated Musicians of New York (Local 802).

Funeral arrangements are private.
CLICK HERE to read the obituary.